présentation
-
fiche de liens
-
fiche de RPs
If I'm lost in the worlds shadows
I'll use the light that comes to me
from your halo ~
Light the night up, you're my dark star.
In the dead of night, you went dark on me.
20+ (apparence) // 100+ (réel)
Tabac, alcool, drogues, sang, adrénaline, débauche.
Quelque chose qui le fasse se sentir vivant.

○ Des clopes qu'il fait lui-même avec des herbes sèches trouvées un peu partout et n'importe quel type de papier.
○ Plusieurs grandes bouteilles en verre dans lesquelles il fait macérer un alcool très fort pour ses nuits de débauche.
○ Des sachets de plantes médicinales, de cachets durs et de médicaments fourrés quelque part dans son taudis.
○ Des rations de rad-x également cachées dans ses affaires.
○ Deux poings américains dont l'alliage est composé de métaux lourds.
○ Un couteau Balisong.
○ Des Dog Tags.

Pansexuel & Célibatard.
Trop de conquêtes pour les compter.
Son cœur est libre et ne sera pas enchaîné de sitôt.

Database
S.P.E.C.I.A.L.:
| | |
| --- | --- |
| S.P.E.C.I.A.L. | Points |
| Strength | 7 |
| Perception | 5 |
| Endurance | 6 |
| Charisma | 5 |
| Intelligence | 6 |
| Agility | 6 |
| Luck | 5 |

Sujet: This is how we roll out here Lun 4 Déc - 16:45

---

TOO BUSY WRITING / OPEN TO NEW CHALLENGES

rps libres 2/3

rps prévus


nom du joueur - description du rp
nom du joueur - description du rp
nom du joueur - description du rp

Où serez-vous lorsque les bombes tomberont ?

The ashes call my name

Searching through the darkness below for a light in seas of shadows. Turn away from all that I know. Light the way and I will follow. × by lizzou.
présentation
-
fiche de liens
-
fiche de RPs
I thought my demons were almost defeated
But you took their side and you pulled them
to freedom ~
Leave me in peace lost underneath.
Deep in my structure I feel a rupture.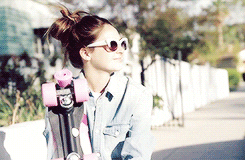 Chaman, guérisseuse, soigneuse
○ Des sacs contenant des médicaments, des sortes de pansements, des produits liquides, des onguents, du rad-X.
○ Un collier avec une pierre précieuse blanche hérité de sa mère.
○ Des bracelets fins aux poignets, un cadeau de son frère.
○ Une chevalière, héritée de son père.
○ Des chaînes légères aux chevilles.
○ Des piercings aux oreilles.

Homosexuelle. Célibataire.
Une seule personne dont elle a été réellement amoureuse, mais il ne s'est jamais rien passé avec elle. Actuellement c'est le vide total niveau sentiments.

Shailene Woodley + Wiise (c)
Database
S.P.E.C.I.A.L.:
| | |
| --- | --- |
| S.P.E.C.I.A.L. | Points |
| Strength | 2 |
| Perception | 8 |
| Endurance | 6 |
| Charisma | 3 |
| Intelligence | 8 |
| Agility | 7 |
| Luck | 6 |

Sujet: Re: This is how we roll out here Lun 4 Déc - 17:14

---

TOO BUSY WRITING / OPEN TO NEW CHALLENGES

rps libres 0/3

rps prévus


nom du joueur - description du rp
nom du joueur - description du rp
nom du joueur - description du rp

Où serez-vous lorsque les bombes tomberont ?

It feels like a tear in my heart, like a part of me missing. And I just can't feel it, tears on my face I can't take it. If lonely's a taste, then it's all that I'm tasting. ▵ (c) endlesslove.

Nothing ever lasts forever ▵